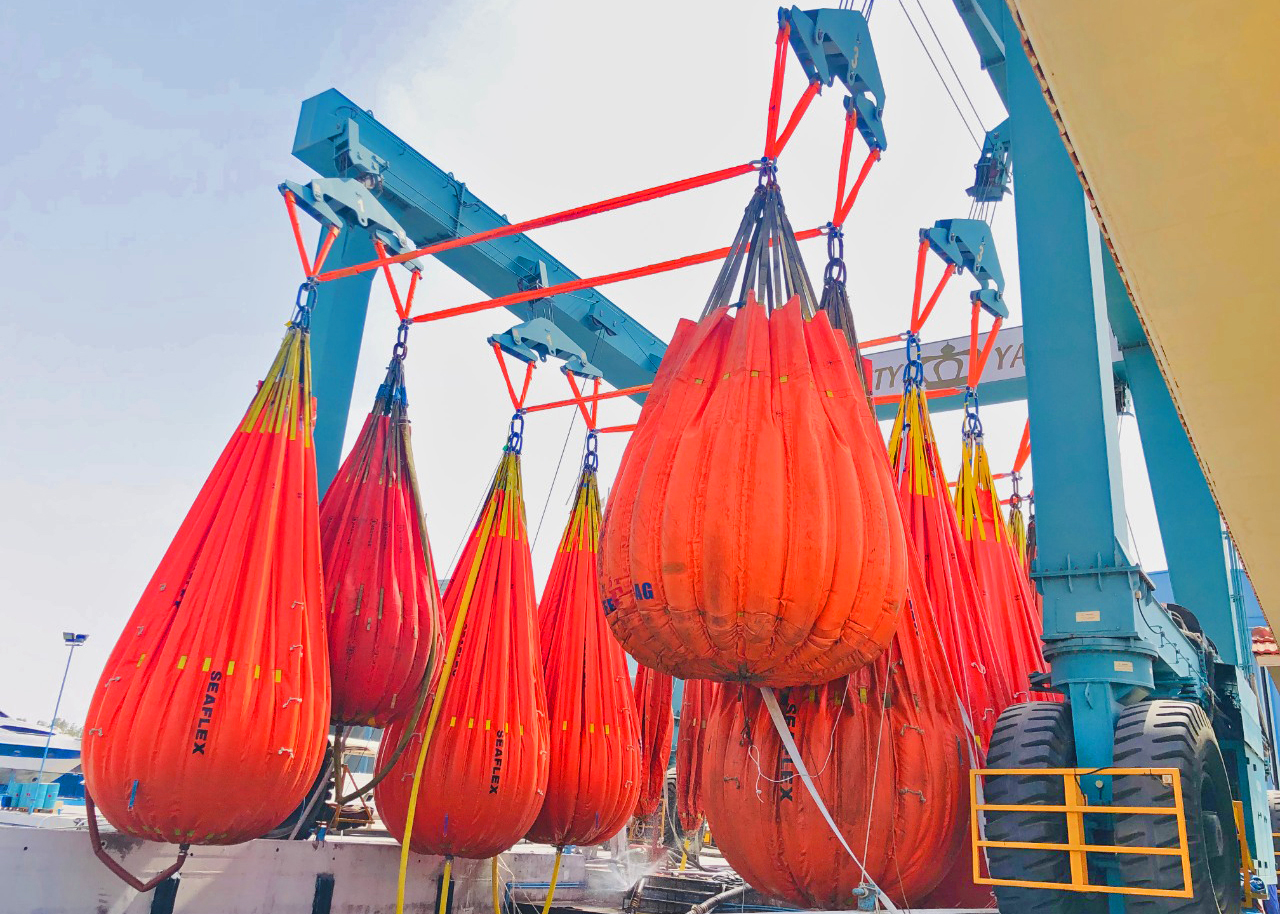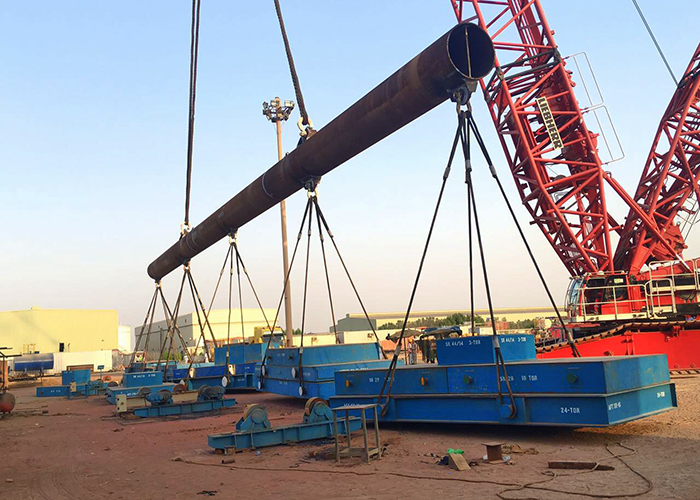 Aries group incorporates ISO certified lifting equipment inspection bodies with wide range of accreditations and approvals, globally.
EIAC accreditation confirming to ISO/IEC 17020:2012
ENAS accreditation confirming to ISO/IEC 17020:2012
UAE Ministry of Labor and Social Affairs,
JAFZA, Jebel Ali Free Zone-Dubai (TRAKHEES)
LEEA, full member (Lifting Equipment Engineers Association - UK)
Aries group is highly equipped with Lifting engineers, Technical experts and all the Modern Equipment and Technologies which effectively takes part in wide range of Lifting Equipment inspection & certification which includes Type tests, Factory tests or Initial tests, Break tests, Periodic tests and also Load tests during installation and commissioning of Lifting Equipment.
Wire rope slings / Wire rope.

Shackles.

Chain slings / Chains.

Hooks

Clamps

Lifters

Chain blocks

Lever hoists

Jaw winches

Snatch blocks / Pulleys / Sheaves

Eye bolts

Webbing slings / Round slings

Safety harness / Fall arresters

Towing gears

Mooring gears

Lifting Pad Eyes and Anchor Bolts.
Mobile Cranes.

Crawler Cranes.

Rough Terrain Cranes.

Lorry Loader Cranes.

EOT cranes.

Jib Cranes.

Pedestal cranes.

Deck cranes.

Floor cranes.

Provision cranes.

Grabs

Winches

BOP hoists

Davits and LARS

Gangways, Accommodation Ladders and MOT Ladders.

Travel Lift.

MEWP / Manlift / Boom lift / Scissor lift / Spider lift

Forklifts

Telehandler / Telescopic Forklift.

Pallet Trucks

Wheel Loader.

Reach Stacker / Container Handler.

Offshore / ISO Containers.

Skips, Skids, Baskets, cylinder Racks Etc..

Man Baskets / Personnel Baskets / Work Baskets.

Spreader Beams / Lifting Beams .

Runway beams / Monorails.

Powered Hoists.
Range of Lifting Equipment Inspection Services
EMAG inspection on installed wire ropes.

Elevator Inspections

Guy Wire Tension Measuring .

Rocking tests on Cranes.

Brake tests.

Bollard pull tests.

Destruction tests for lifting equipment test samples.

Anchor bolt pullout tests.

Installation survey of lifting equipment.

Pre-Purchase surveys of lifting equipment.

Safe Operator Training / Assessment and Certification .

Preparation of Terminations / Socketing of Wire Ropes .

Spooling Services (Replacing of Wire Rope using an External Winch) Pressure Lubrication of Wire Ropes.

Equipment Rental (Solid Test Weights, Water Bags, Load cells and Life Boat Testing Equipment) .
A speedy, economically efficient & quality service.

Globally accepted documentation / certifications .

Onsite report delivery.

Cloud based inspection file sharing facility.

Specially designed Recalibration Reminder Program (RRP) to remind one month in advance to schedule the inspection on time.

Inspectors with additional competencies including API, ASNT, PCN apart from LEEA qualifications.