Inspection assurance on Amusement parks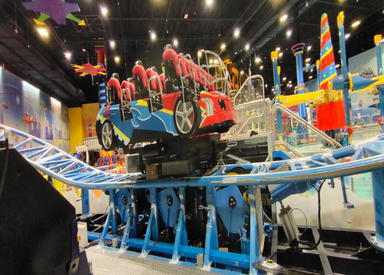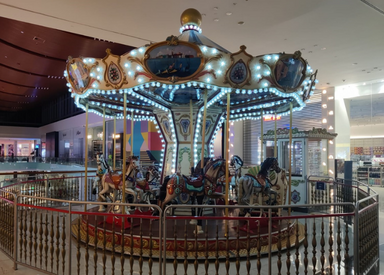 Aries offers a wide range of testing and certification in the field of Theme parks, amusement parks, fairgrounds, leisure and entertainment industries around the world to ensure the safety and integrity of the assets, customers and workforces.
Inspection, Testing, and Certification included but are not limited to Amusement Park rides and Devices, Water parks, theme parks, attractions and other entertainment fields. The inspection and Certification process is based on international standards and local body requirements as well. Ride Safety is mandatory for safe operation for public use. The classification of rides/ devices is provided and the Inspection standards are adopted accordingly.
There are 4 levels of inspection in Amusement rides/devices
Level - 1 Initial approval (Design review and inspection for new rides/Modification)

Level - 2 All Amusement Rides/Devices including complex,vertical movement,Block Zones, Looping and pendulum rides with an acceleration of more than 3G.

Level - 3 Amusement Rides/Devices excluding complex, vertical movement, block Zones,Looping and pendulum ride with an acceleration of more than 3G.

Level - 4 Small rides like water attraction, thrill devices, walk thought, fixed rope, Inflatable, mobile climbing, trampoline, slides etc
Inspection and certification

Document review (new/existing)

PPE Inspection

Hydraulic system inspection

Electrical and electronic components inspection

Static pressure equipment inspection/verification

Bolt torque Inspection

Functional Testing of Devices

Verification of Device Repairs

Assessment of documentation and procedures

Assistance in the preparation of NDT and maintenance schedules

NDT (Visual/DPI/MPI/ACFM/MFL/Ultrasonic testing/Eddy Current Testing etc.)
Rope Access for Amusement Parks
With advanced rope access capabilities, Aries technicians can perform NDT, inspection and maintenance services and Bolt torque at even the tallest peak within your amusement park.Roller coasters and large rides rarely have much surface area for large equipment, machinery or platforms. Aries rope access experts can perform advanced NDT inspections at height, working within the existing structure of rides to ensure safety and stability. Bypassing the need to dismantle rides for rope access can save your time and cost for the periodic inspection and maintenance. Aries Rope access technicians are trained and certified by IRATA (International Rope Access Trade Association).
High Safety Standards

World-Wide Services

Minimal Mobilization Time

Professionally trained qualified personnel

Well-equipped and experienced NDT team

Good track record

Online Report Management System

Approval from all major clients and authorities
Roller coaster

Ferris wheel

Sky swinger rides

Dark rides

Wild mouse

Drop tower ride

Freak-out ride

Flume ride

Pendulum ride

Air race

Sky tower

Top dancer

Soft play

Drifter

Looping starship

Water slides -paddle boats

Walk-through attractions - haunted houses, inverted rooms, mirror mazes, simulators

Bungee trampolines and trampoline courts

Fixed rope courses - all fixed rope courses and tree top adventures, rope courses, zip lines

Inflatable amusement attractions

Mobile climbing wall - both manual and auto belay mobile climbing wall

Mobile rope courses - include all adventure mobile rope courses from different sizes

Trampoline - single and multiple beds trampolines

Kiddie ride