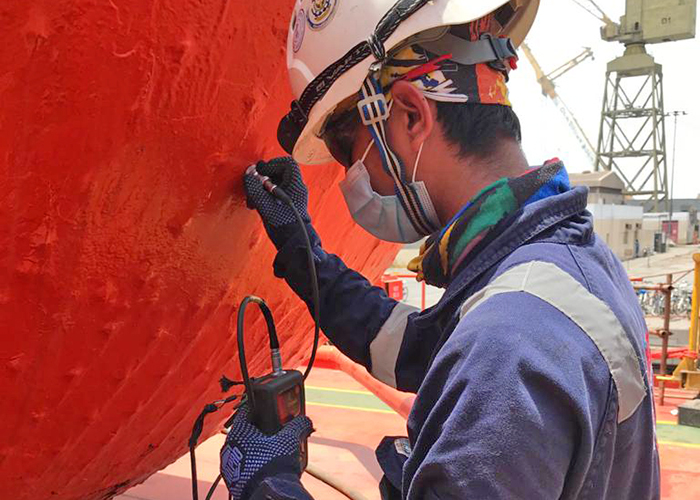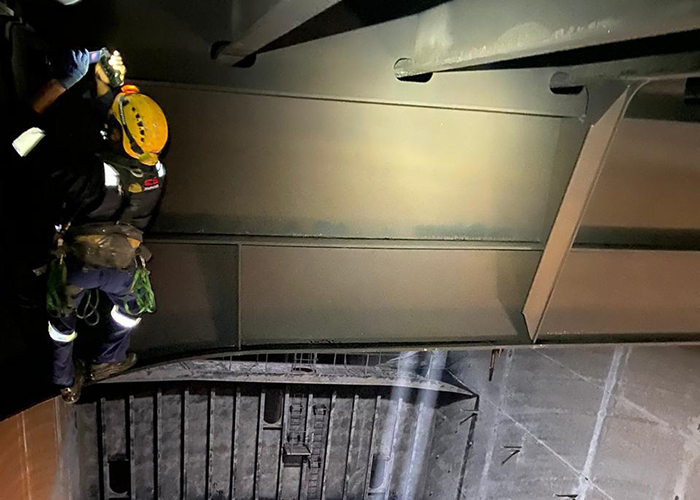 Aries Marine has the largest thickness gauging division in the world with more than 200 class approved technicians. Since our inception in 1998, we are proud to have done more than 19000 surveys with various Marine and Offshore clients worldwide. Our experienced riding squads with seamen book/ all major visas are ready to travel and can take up voyage or docking surveys on very short notice. Our specialized inspection teams with relevant offshore training and medical certification can cater to requirements from offshore sector, especially the Rigs, FPSO, FSO, MODU's, Platforms and well head units.
We provide qualified steel inspectors/ supervisors to carryout steel renewal calculation during pre-docking inspections and renewal verification during repair.
Approvals
We are certified by all the major classification societies under IACS (International Association of Classification Societies). Certified by Lloyd's Register, American Bureau of Shipping, DNV-GL, Indian Register of Shipping, Nippon Kaiji Kyokai, RINA, Korean Register of Shipping, Russian Maritime Register of Shipping and Bureau Veritas.
We are also approved for Remote inspections Techniques including Rope Access & Drone visual Inspection.
Largest ISO certified TM Firm in the world

Round the clock service available on short notice.

Approval from all major classification societies.

Rope climbers with CCTV for remote access areas.

Drone Visual Inspection team

200 UTM Inspectors with engineering background.

Multinational riding squad with CDC and onboard reporting.

In-house Engineering, Naval Architecture & NDT support.

Representation in all major Marine & offshore hubs.

All valid travel documents to reach any part of the world.

Latest intrinsically safe and through coating equipment

Exclusive inspection team for Marine and Offshore sectors.

In-house visual media-based training facility.

Online reporting and Data Management System.

Steel inspectors and multi- discipline Technicians

Remote visual inspection services including video/photographic report
Hull UTM survey for all types of ships, boats and barges.

CAP, CAS, URS, Intermediate, Special and Annual Surveys.

Class Entry /Renewal Surveys.

Steel Estimation, Repair plan and Dry Dock Specifications.

Pre purchase Hull inspection.

Voyage/Rafting Surveys.

Pit Mapping Surveys.

Visual Inspection & Close-up Surveys.

Steel Inspection for repair supervision.

Pipeline Inspection.

Anchor chain Calibration.

Coating Inspections and Calculations.

Rope Access Inspection with CCTV.

Scaffolding & Steel Estimations.

Condition Monitoring with Intrinsically safe cameras.

Remote visual inspection services including video/photographic report
Hull and Leg inspections as per class/client requirement.

Pipeline Gauging including HP Lines.

Periodical Surveys for Offshore Units.

Steel renewal Sequence Plan for Refurbishment/Repair projects.

Steel Supervision during Refurbishment, Repairs and Conversions.

Periodical Corrosion Monitoring of Pipelines – Oil & Gas.

Structural Integrity Surveys of Platforms and Rigs.

Condition Assessment Surveys – Structural & coating.

Remote visual inspection services including video/photographic report