We are well experienced in providing Duct fabrication, Duct cleaning (robotic), HVAC Services, Cladding & Insulation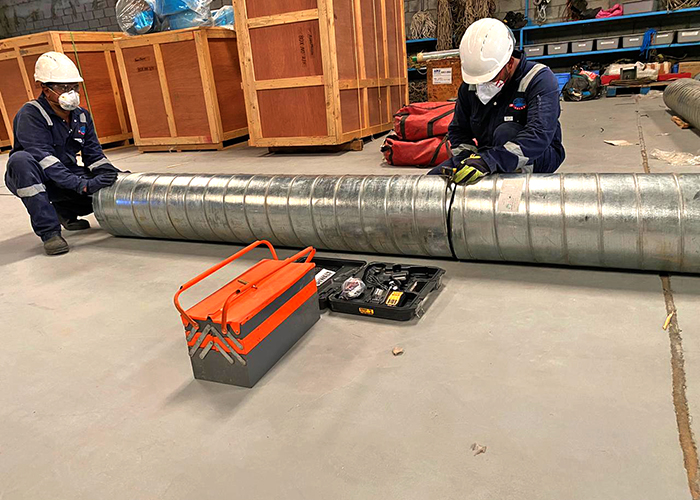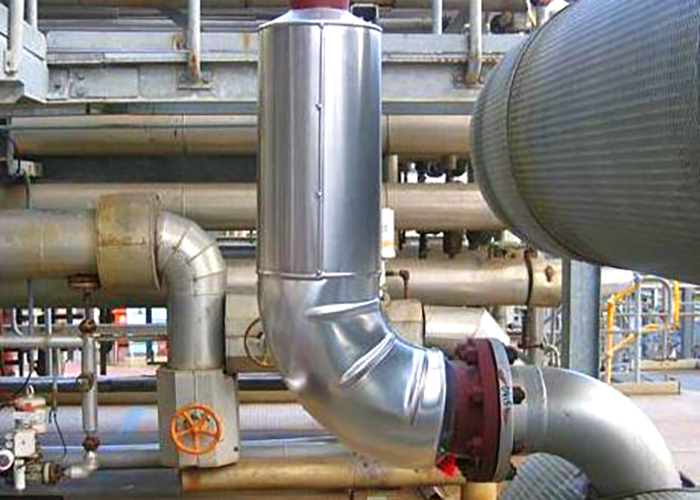 DUCT FABRICATION
Our aim is to design, fabricate, supply and install high quality products that fully and consistently meet the agreed requirements of our valued customers.
Custom design as per client specifications.

Pre and onsite Fabrication along with supply, repair, installation of ductwork and associated equipment/fittings (AHU's, mushroom/vent cowls, louvers, ventilation fans, mist eliminators, dampers, silencers, grilles etc.).

Offer Leak-testing and manual/robotic cleaning of entire HVAC systems.

Expertise of said activities in marine vessels, offshore units and platforms.

Experienced engineers and field personnel to deliver the best solutions in a timely manner..
ROBOTIC DUCT CLEANING
With industry leading imported equipment and offshore experienced crew, Aries group provides a very reliable, cost effective and professional job in the accommodation duct cleaning for both rigs and ships..
Source removal method us the only acceptable way to properly clean and decontaminate air duct systems in accordance with National Air Duct Cleaner's Association (NADCA) standards

Our method includes robotic inspection system, mechanical cleaning using brush shaft machine and air duct cleaner, Anti-microbial treatment and terminals cleaning.
INSULATION AND CLADDING SERVICES
We provide Insulations and Claddings according to the current needs of oil and gas, offshore, marine and construction industries worldwide.
Supply and installation of thermal and cold insulation for technical systems, pipelines, ducts, devices, vessels, temperature controlled spaces and buildings

Our insulation discipline includes Hot insulation, Cold insulation, Cryogenic insulation and Acoustic insulation with cost efficient and long-lasting protection as per class requirements.
Mainly dedicated in Cladding for pipes, valves, fittings, ducts & accessories and vessels in marine sector.
Mainly dedicated in Cladding for pipes, valves, fittings, ducts & accessories and vessels in marine sector.

Rockwool Marine Wired Mattress.

Rockwool Lamella Mattress with Aluminium Foil Facing.

Rockwool Marine Fire Slab.

Rockwool Pipe insulations.

Rockwool Pipe insulations with Reinforced Aluminium Facing.

Armaflex or Equivalent Rubber Insulations.

Aluminium, Galvanized Iron and Stainless Steel Claddings..
Our specialties
Our work complies with the requirements and specifications with design compliance to International Standards (ISO 7547, ISO 15138, ASHRAE, SMACNA and DW144) and all worldwide classifications / authorities (IMO, SOLAS, ABS, DNV, Lloyds, BV and NORSOK).